Alpha Pro Tech Limited: Update from February 9, 2021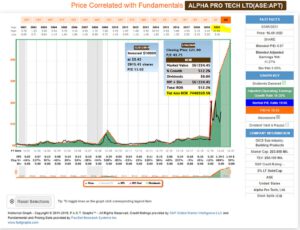 To date, those earnings estimates have not changed.
The fact that people are currently selling the stock means nothing if in the long-term scheme of things, the earnings come in as expected over the next two years.
Here is what APT looked like when I published the article on February 5.