Trim Review 2023: Pros, Cons & Is It Worth It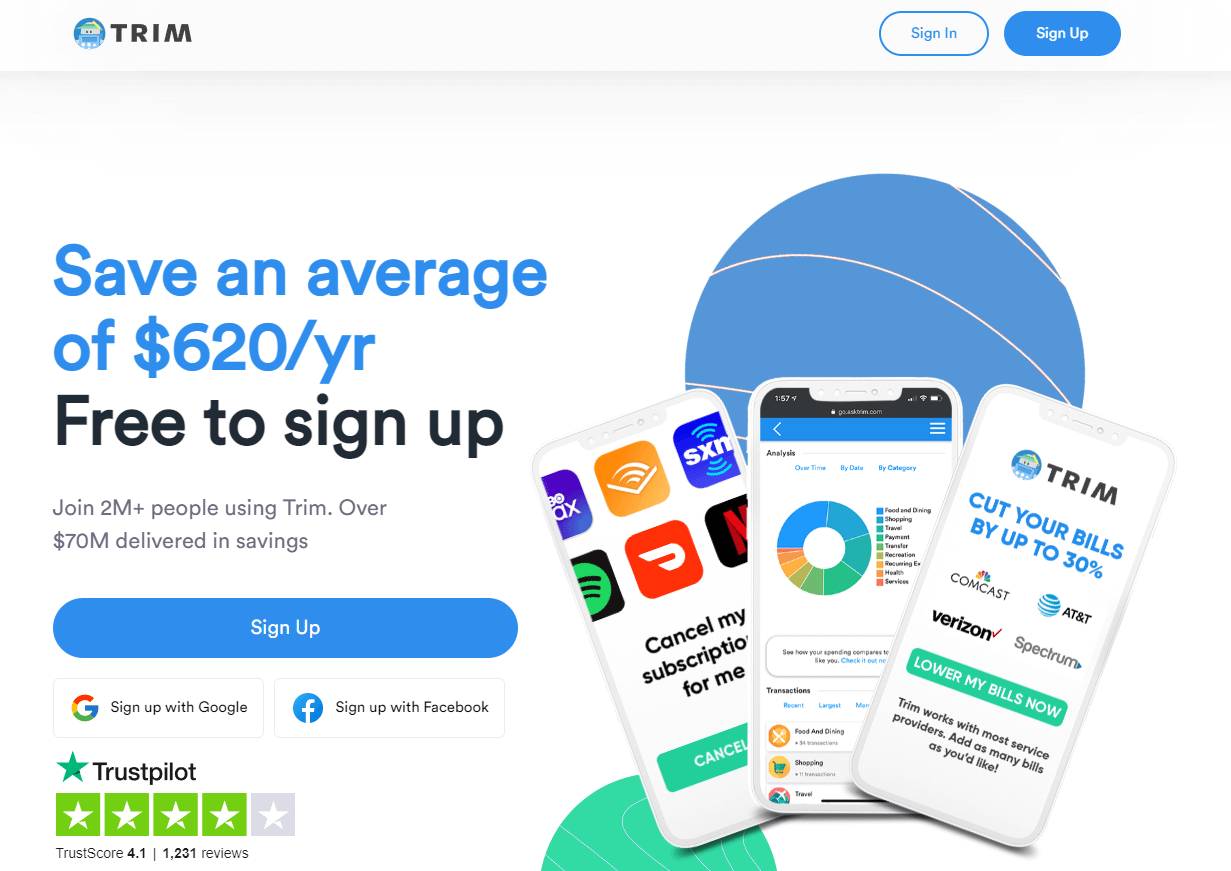 Trim is a bill negotiation service that can help you save money on recurring fees and subscriptions, as well as cable, internet, and phone bills.
for $50 each Mint Internet, phone, tv, mobile, home security 40% for 2 yearsFee: $192Savings: $528Yes ($9)Credit monitoring, budget tools, fee credit scores CoPatient Medical bills35% or custom**Fee: $1400Savings: $2600UndisclosedParnters with employers Resolve Medical Bills Medical bills$99 + 25%, $499 + 10%, or custom charge**Fee: $1099Savings: $2901 UndisclosedPartnership with non-profits Trim saves you money if you have recurring charges, unwanted subscriptions, or cable bills that are out of control.
How Much Can You Save With Trim?