Long-term government bonds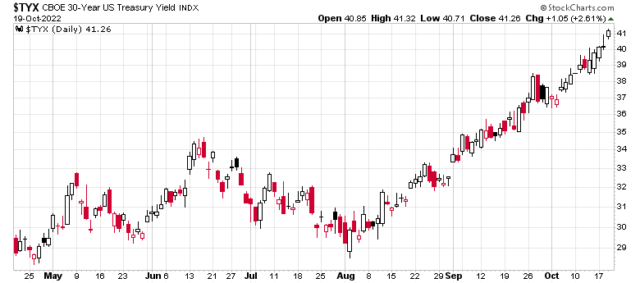 Yields are now higher on 30-year government bonds than they have been since 2011.
There was a time where you could put money away into government debt and earn a satisfactory return on investment, especially if you are into the annuity-type investments.
One year earlier, in September 1980, the same bond yielded around 11%.