Xebec Adsorption – Bankruptcy and CCAA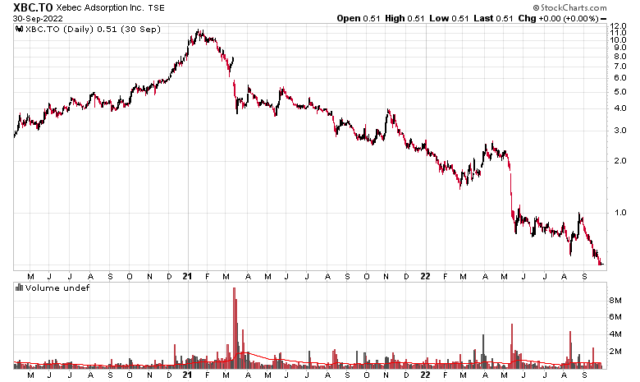 Xebec Adsorption Inc. (TSX: XBC) ("Xebec" or the "Corporation"), a global provider of sustainable gas solutions, announces that it will file today an application with the Superior Court of Québec (the "Court") for an initial order (the "Initial Order") under the Companies' Creditors Arrangement Act (the "CCAA") and seek recognition of the Initial Order in the United States under Chapter 15 of the Bankruptcy Code.
At its final demise, the company had 155 million shares outstanding, which means at 51 cents per share, it still had a market cap of about 79 million.
Goodwill and intangibles amounted to $237 million on their balance sheet, while total equity was $260 million and needless to say the $42 million in net losses for the half year tipped the balance.