The Crypto crash – Luna!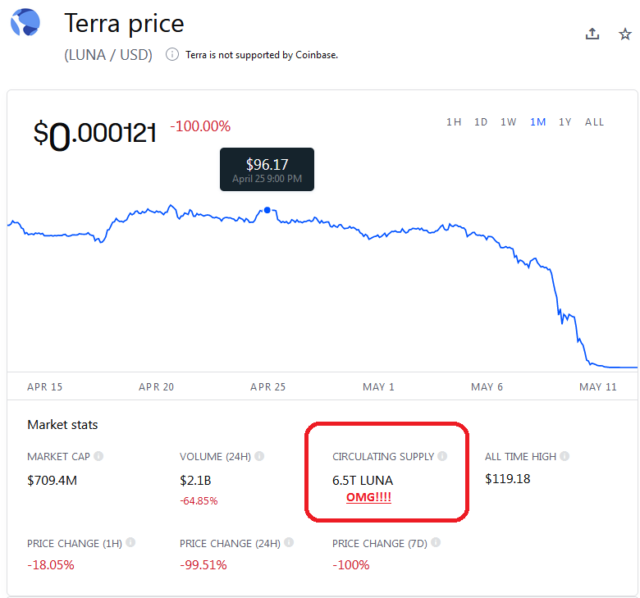 There is also the issue of "counterfeiting", even if the bitcoin system is technically secure.
But this one really caught my attention – the demise of this cryptocurrency called Luna.
The difference is that Luna apparently pledged that you can get a 20% return by investing it in.